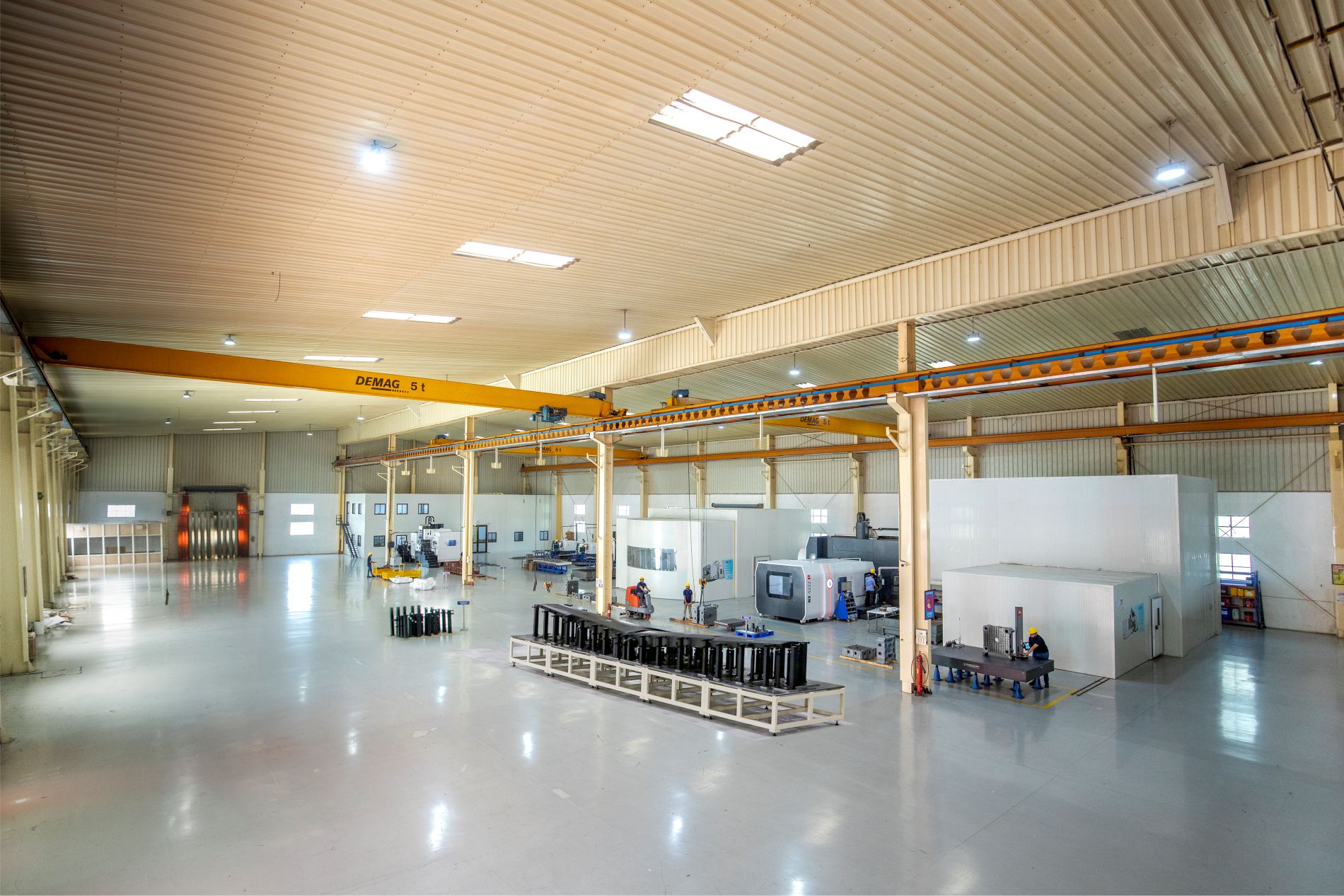 We boast of having one of the finest End to End setup to provide any structural part of critical nature from raw material to Sub-assemblies. We are capable of meeting the challenges of Technology, Quality conformance & Delivery, while ensuring cost competitiveness.
Highly experienced technical staff
A dynamic and highly experienced customer centric team of Shreeram gives it an upper hand in accomplishing challenging tasks.
Proven Metallurgical Sourcing Of Various Structural Steels And Composite Materials
Having 20+ years of experience in metal trading with Shreeram Alloy steel, we can undertake to
supply any type and size of raw material as below
Structural Steels (Bar, Sheet, Pipe etc).
Castings (Sand, Pressure Die, Investment or Centrifugal)
Forgings (Fixed die or open type)
Special materials (Composite and Exotic materials)
World class machining facility with multi axis machines
Shreeram has state of the art machining capability for small to large sized critical components requiring multi axis machining. The large sized multi axes machines available with us are probably not available with any similar company in India. We can manufacture the components from few grams to 9000 KG
The following are our machine strength which supports our claim of superiority in machining capacity.
Ultra Precision Multi Axis Machining Center
(Make – Huron Graffenstaden - France)
Large Table size: 3500 x 1250 mm
High Load carrying: up to 9000 kg
Rotary/Tilting head (B/C Axis) ±95⁰ / ± 190⁰ with repeatability of less than 4 Arc sec.
Feasibility of High Height job with strokes: 3300 x 2300 x 1000 mm. 
With all high end technological options like:
Inbuilt live thermal compensation of machine structure,
Auto inspection probes for Tool and Work piece
Extra high through coolant pressure of 70 Bar
Built in High torque motors for Spindle, B & C axes.
Machine with Linear scales.
Ultra Precision Multi Axis Machining Center

(Make – Huron Graffenstaden - France)
 Twin Pallet rotary table Dia 1400 mm
Axes stroke of 1200 X 1600 X1000 mm
Head Swiveling range with repeatability of -45˚ to +180˚ less than 4 Arc sec
Rotary table with load carrying capacity of and speed of 4000 Kg 50 rpm
Rotary tilting head with repeatability of less than 4 arc sec.
With all high end technological options like:
Built in High torque motor and Vibration/Thermal sensor for Spindle.
Inbuilt Mill-Turn option.
Auto inspection probes for Tool and Work piece.
Extra Rigid frame for Hard Material machining.
Machine with Linear Scales.
Heavy Duty Double column Vertical Machining Center
(Make – Huron Graffenstaden - France)
Working table size 3500 x 2000 mm.
Wide distance between columns with strokes of 4200 x 2760 x 800 mm
High load carrying capacity of 10000 kg
Machine with Linear scales.
With Automatic Right angle head for 5 face machining capacity
RAM type Z movement for better tool approach in complex shape
High Performance Large Vertical Machining Center
Working table size od 2000 x 810 mm to accommodate all mid sized components.
Axes stroke of 1810 / 810 / 810 mm
High speed spindle of 15000 rpm (HSK 63 taper)
High rigidity structure with Roller LM for hard material machining.
Load carrying capacity of 2500 Kg.
Small Components machining capability
Vertical Machining Center RX-20 – 2 Nos
For small sized critical components with
table size of 1000 x 530 mm
Axes stroke of 820 x 510 x 510 mm
Equipped with 4th axis Rotary table
Small Components machining capability
CNC Turning center DX-200 – 2 Nos
Max turning Dia 365 mm
Max turning Length 500 mm
With spindle speed of 4000 rpm

Tool Shrink Fit Machine​(Make : Haimer Germany)​
An unparallel supporting accessory to augment High End Machines to guarantee the accuracy in output. We have state of the art tooling and accessories. All high speed fine machining tools are Shrink Fit type for minimum runout on tool.
Advanced Technology
options
The manufacturing is assisted with all high end technological options required in terms of Software and Hardware. We have world class tooling library along with that other options as
below adds to our capability of delivering the job FIRST TIME RIGHT.
Total range of boring tools from 6 mm to 450 mm with Length up to 650 mm from  Wohlhaupter -Germany, which can accommodate any of the Fine boring needs.
LASER tool breakage detection
Online machine probing system
Inhouse machine calibration system
Zero grade granite surface of size 3000 x 2000 mm
Thermally stabilized manufacturing setup
The specialized machines for critical machining are thermally stabilized both Internally – Liquid cooled structure and drive components having inbuilt thermal monitoring and compensating mechanism & Externally -Whole of machine is housed in Thermally stabilized enclosure. Hence the guarantee of Highest Accuracy.
Quality Control Establishment
Shreeram is well equipped with total inhouse quality control facility from manual to computer aided measurement instruments. We have total range of manual instruments, 2-D Height masters from Trimos & Electronica & 3-D CMM from Hexagon -Italy, bed size 4000 x 1600 mm with all options for complex parts measurement. This is probably the largest sized CMM in Gujarat for critical parts machining.
Company has inhouse capacity of complex parts designing and computer aided programming using Hypermill CAM software.
Rigorously practiced
Quality management system
Since its inception the aim of the company is to get established as direct supplier to Major Aerospace OEM's and hence has worked on establishing the stringent quality practice with certification of AS9100D and ISO 9001:2015.
In-house Jigs and Fixtures manufacturing setup

Shreeram has inhouse capability to develop any type of Jigs and Fixtures whether it is for Machining or the assembly of critical components.
Clean Assembly Section Of 17000 Sq. Ft. Area
We have separate assembly area with all required facility for controlled environment assembly of critical parts.